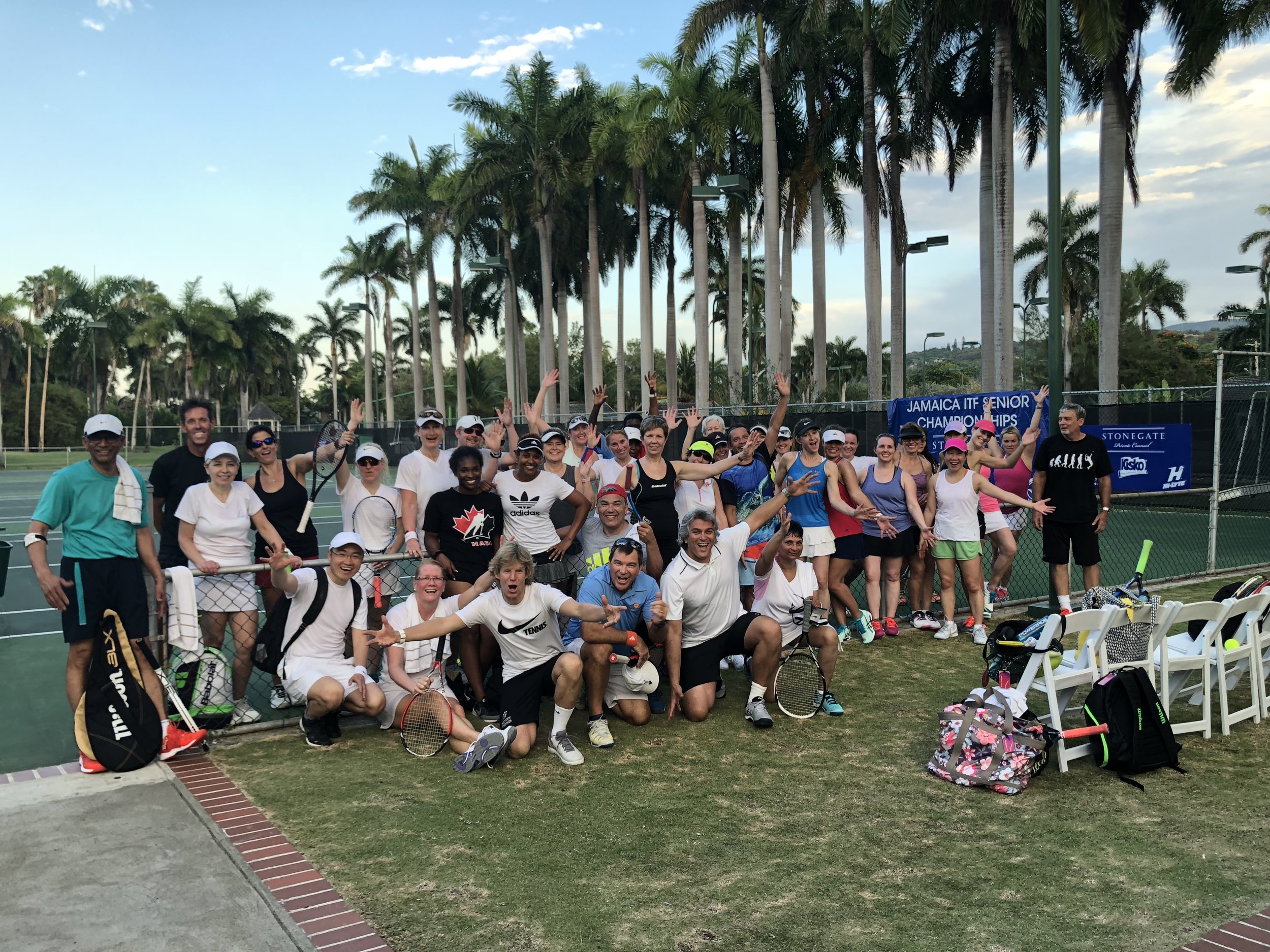 150 Athletes from around the world gather for the 5th annual Jamaica Cup!
150 Athletes from around the world gather for the 5th annual Jamaica Cup!
FOR IMMEDIATE RELEASE April 27, 2018
Jamaica Cup is about friendship, ambiance, and sportsmanship and of course a lot of FUN. It's a melting pot of cultures from all over the world playing tennis in a 'festival atmosphere'.

We are expecting over 150 participants for our 5th annual event which includes Adult and Junior Tournaments! Players from Aruba, Brazil, Belgium, Bermuda, Cayman Islands, Canada, Czech Republic, Colombia, France, Germany, Italy, Jamaica, USA, St Martin, Martinique, Mexico, Panama, The Netherlands, Venezuela and Puerto Rico will be attending - all in the beautiful, warm and friendly city of Montego Bay, Jamaica.

Special guests include Johan Kriek - former top 7 ATP in the world and Jesse Witten - RD 16 US Open. Witten will be playing Jamaican Davis Cup player in an exhibition match Friday night at 6:00pm.
Guests are invited to attend the Hall of Fame ceremony Saturday night at 8:00pm. We will be inducting Richard Russell into the Jamaica Cup Hall of Fame for his outstanding contribution to the sport of tennis in Jamaica. Guests who would like to attend can do so by registering here.
At the Induction ceremony, we will be holding a silent auction to raise money for a new school build with Helping Hands Jamaica Foundation. Items include:
A weekend stay for two at the luxury Half Moon resort
Weekend getaway at Jake's Hotel in Treasure Beach
Signed racquet from Johan Kriek
Exclusive wines from Select Brands
Free session with a Jamaican health coach
Variety of Jamaican food products and delicacies
All proceeds go to the Helping Hands Jamaica Foundation which builds primary schools around the island. They have helped raise the literacy rate in Jamaica from 30% to 80% in 4 years.
You can stay up to date on tournament progress and matches by visiting the Jamaica Cup website. Check us out!
* * * *
About: Jamaica Cup is one stop on the Caribbean Cup Tennis Series. Next stop: Barbados Cup in October 2018!
Contact: Jaimi Foster - Information Coordinator for CCTS jaimi@sportstravelexperts.com